Your Health with Massage Therapy In Edmonton, AB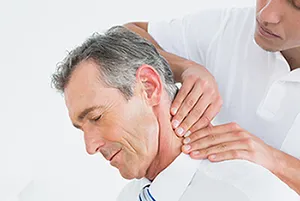 Massage therapy is considered one of the oldest techniques of healing, with references to this treatment dating as far back as 3,000 BC. Through massage therapy, certain techniques can be applied to the muscles and tissues to relieve pain, discomfort and tension. Through applying both fixed and moving pressure, vibrations and compressions, a massage therapist can work through certain areas of the body like the back or neck to alleviate pain by manipulating sore muscles. Therapists often use their hands during therapy; however, some forms of massage therapy like traction use a table with attached rollers to stretch and manipulate knotted, aching muscles and tissues. Currently, there are over 250 different forms of massage, bodywork and somatic therapies and many massage therapists will use multiple variations.
The benefits of massage therapy
Massage therapy can reduce pain, tension and stiffness in any region of the body. It also increases blood flow and improves circulation, flexibility, function and range of motion. In turn, this increased range of motion will make it easier to walk normally and in proper alignment. Massage therapy can also release nerve compression, which is particularly beneficial to those with carpel tunnel or sciatica.
Massage therapy is also believed to promote relaxation, which can lower both heart rate and blood pressure, as well as release endorphins, boost the immune system and decrease stress.
Who benefits from massage therapy?
Massage therapy can effectively treat a host of different issues. It can decrease pain and promote better functioning in those with tension headaches, tendonitis, muscle injuries, sciatica, scoliosis and whiplash. It can also help reduce pain symptoms related to diabetes, hypertension, rheumatoid arthritis and gout. Plus, with its ability to reduce anxiety and the body's stress response, it may also provide some health benefits to those suffering from psychological problems, as well.
What type of health problems can massage therapy help heal?
Stress
Sleep apnea and insomnia
Sinusitis
Range of motion
Pain (chronic and temporary)
Myofascial pain
Jaw disorders
Injuries such as pulled or strained muscles and ligaments
Headache
Digestive disorders, including spastic colon and constipation
Circulatory problems
Carpal tunnel syndrome
Arthritis
We have a certified Registered Massage Therapist with over 15 years experience to provide for your massage therapy needs. There are appointments available right now! For more information on Massage Therapy in the Edmonton, AB area call Castledowns Chiropractic at

(780) 457-3621
today!